Boys Basketball Play in Georgetown Tourney
Advertisement
Hang on for a minute...we're trying to find some more stories you might like.
Boys varsity basketball team played in the Georgetown four-day tournament beginning Nov. 29 falling to three of their four opponents from across the state.
"We learned a lot about how important it is to overcome adversity," junior James Curtis said. "Things don't always go our way, but the way we respond to these things defines us as a team."
The first day of the tournament, the Mavericks took on Vandegrift Vipers and lost 41-65. On day two, McNeil lost 88-100 against Magnolia. As the tournament progressed, the boys battled Belton in a close 67-68 loss.
On the last day of the tournament, McNeil won a decisive 69-51 match-up over A&M Consolidated, improving their season record to 3-7.
"Although we may not have won as many games as we had hoped, we still got the opportunity to bond as a team," junior Hunter Nguyen said. "We discovered a lot about ourselves; it was a good learning experience."

About the Writer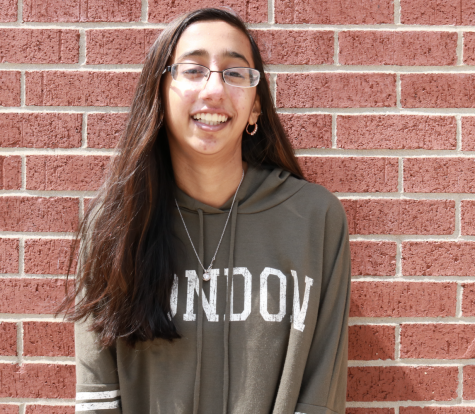 Uzma Pathan, Reporter
Hello! My name is Uzma Pathan and this is my third year working for the Trailblazer. This year I will be serving as a reporter and News Editor. My last two years with the Trailblazer has allowed me to step outside of my comfort zone and improve my writing skills, and I can't wait to do the same in my last year of high school as a senior! A lil bit about me: I love playing guitar, writing and producing music, anything musical at all, playing basketball, and skateboarding. Also if you ask the other staff members they might tell you that I rap and dance well occasionally, I'll let you decide if that's true or not. Also, I am a strong believer in positive thinking so if you ever need a lil pep talk or motivation feel free to talk to me 🙂
Also (one last thing I swear) I have a variety of nicknames including u-money, lil uzma vert, uzma cappa, uzzy, umberto potato, etc. feel free to call me any of them. Alright that's it, have a grand day.