Keep on Running
Cross country girls ranked #4 in district
This cross country season for the Lady Mavs is hitting off pretty well with McNeil ranking 4th in the district. "The team is doing good, but we could be better," sophomore Ali Grossman said. "Our cross country team needs to be more positive during the meets and practices."
A typical run for a varsity meet is 5k and 2k for JV. To run for a long and strenuous time, endurance and strategy need to be practiced and muscles need to be developed. Grossman has participated in varsity cross country for two years.
"I've always loved running, to me it's relaxing in a way," Grossman said. "it's also a great way to make friends, and cross country helps me stay fit." For Grossman, her goals are to become stronger and consistent with her cross training and one day earn a scholarship to college for cross country.
"My goal for the team is to place in regionals this season, Grossman said. "Vandergrift is our toughest opponent right now, but we hope to rise to the occasion and move up to third in district."

About the Writer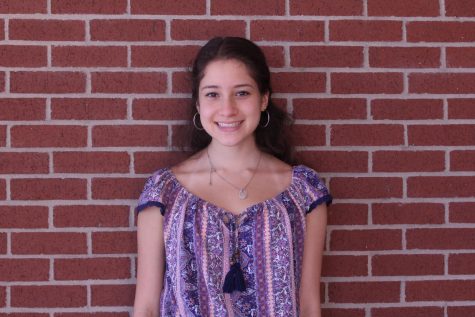 Clarissa Cavazos, Reporter
Hey everyone I'm Clarissa, I love all things earthy and natural. I love photography and writing. I'm a huge environmentalist. I also love keeping people...