Tough Start
Season opener for boys' soccer starts with a loss
The first district game of the year Jan. 15 against Vista Ridge started cold and drizzly and ended in a 3-1 loss for the varsity boys soccer team.
"Overall the performance was alright," senior Rushad Kahn said, "We fought back and got a goal but are still devastated from the loss. The effort was there, we just needed to clean up our passes and stay organized."
The first goal of the game was scored by Vista Ridge in the first half. As it neared half-time, the Raiders scored yet another goal, leaving the Mavs down 2-0 going into the break.
"In the first half, we started really slow," junior Javier Reyes said. "The first goal caught us off guard which then led to a sloppy rest of the first half."
As the spectators in the stands settled down for the second half, the team prepared for a tough fight. Neither team managed to score for a while within the half until junior Nebyu Dawit unexpectedly scored for the Mavs. The crowd was hopeful after the goal, but Vista Ridge scored one last goal as the game came to a close.
"The team's performance was not where I wanted it to be," head coach Wesley Kidd said. "The difference between the first and second half was that [our boys] changed the formation so that way they had more of an attack and put more pressure on the other team."
About the Contributor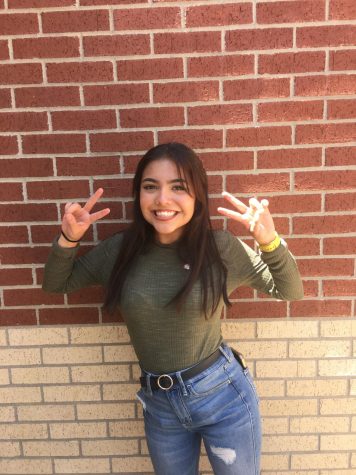 Amy Gonzalez, Entertainment Editor, Reporter
Aloha I'm Amy Gonzalez (aka AG the OG) I am a proud Hufflepuff and I'm the entertainment editor for this years' Trailblazer staff. I am suuuper in love...