Ending on a High Note
Varsity girls basketball finishes season with wins over Leander, Stony Point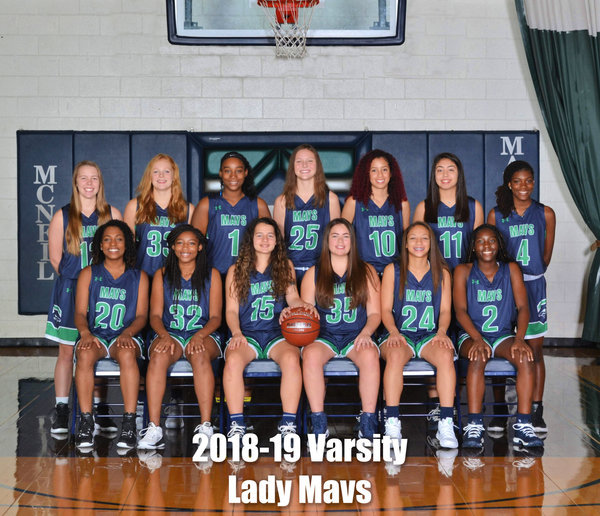 After a season of ups and downs, the varsity girls basketball season came to an end on a high note by winning the last two games.
The Mavericks dominated Leander, beating the Lions 57-43. To round out the season, the girls had a narrow 58-53 win over the Stony Point Tigers. They ended district play with three wins and 12 losses.
"I feel like we could've beat some teams like Round Rock and Vandergriff," senior Isabella  Brown said.
The top three excelling athletes were Brown, junior Kali Garrett and freshman Tierra Bell. Their season average stats follow.
Isabella Brown #15
12pts/Game; 7 rebs; 57% FG; 70%3-pt; 80% FT; 2 Blocks/Game; 1 Steals/Game; 2 Assist/Game
Kali Garrett #10
25pts/Game; 6 rebs; 62% FG; 25% 3-pt; 58% FT; 1 Block/Game; 3 Steals/Game; 3 Assist/Game.  
Tierra Bell #1
9pts/Game; 9 rebs; 50% FG; 87% 3-pt; 72% FT
"One of the happiest moments was when we played against Vista Ridge," Bell said. "That was a really intense game."
Leave a Comment