Finally, Football
The 2020 NFL Season is back! How will it look with the ongoing Global Pandemic?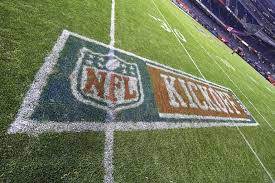 At long last, the six month long off-season is over. As fans across the world draft their fantasy lineups and stock up on chips and salsa for the season opener on Thursday, Sept. 10, many are wondering if this season will look any different with the ongoing global pandemic.
Well, for one, it's going to be mostly the same. As of now, the NFL has plans to allow teams to play in their own stadiums. This is opposed to playing in a "bubble" or at several designated stadiums, as the National Basketball Association (NBA) and National Hockey League (NHL) are doing, respectively.
The NFL set a strict rule that no teams are allowed above 50% stadium capacity at games, and that no spectators are allowed to sit in the first eight rows of stadium seating. This is to allow more social distancing between players and spectators, and to allow ad revenue from tarps over the first few rows of seats. New York in particular, banned fans from attending any sporting events. So as of now, the NY Giants, NY Jets and Buffalo Bills will be without in-person fans.
Twenty-one teams decided on their own that they would not allow any fans either, until further notice, or for the first few weeks of the season. This notably includes the Tampa Bay Buccaneers, who just signed NFL Legend Tom Brady. This also includes the Las Vegas Raiders, who just opened a shiny, new $1.9 billion stadium just west of the Las Vegas Strip, following their highly anticipated move to Sin City. In a similar situation to the Raiders, The Los Angeles Rams and Los Angeles Chargers just opened a new $6 billion stadium and entertainment complex in Englewood, Calif. Both teams announced they would be without fans until further notice.
Only eight teams will be allowing fans in their stadiums for the first week. All of these teams will be at less than 25% capacity, aside from the Dallas Cowboys, who have not yet decided on how many to host.
Another big change coming for the NFL this season is the addition of one more playoff team. The league passed an agreement to add a seventh seed to each conference. However, there will be no additional playoff games played. In previous seasons, six teams have made the playoffs, the winners of each division plus two wildcard teams (the teams with the best records in the regular season who did not win their divisions). With this setup, two "wildcard" games for each conference were played (a total of four games). The top two seeds from each conference would receive a first round playoff bye week (a week in which they don't play) and would advance directly to the divisional round. With the new setup, and the additional seed, now the number one seed in each conference will be the only ones with that crucial first round bye. Now three wildcard games per conference will be played, for a total of six. Many teams this season will be fighting for that first seed, in order to get the bye week.
About the Contributor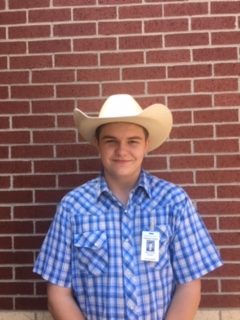 William Thomas, Sports Editor
Howdy, my name is William Thomas. I'm 17 years old, this is my third year on staff, my fourth in the journalism department, and my first as Sports Editor....