Updated NFL Predictions + News: Post Week Two
My original plan was to do these in quarterly increments for the NFL season. However, after the disaster that week two was, I had to write this.
Injuries:
A few months ago the League announced that there would be no pre-season games (4 scrimmage games played before the main season that don't count towards playoff standings). The league also shortened training camps and practice sessions. These choices are coming back to bite the league big time. A big thing about the pre season and training camps is player conditioning. It helps to prepare the players, both Physically and mentally, for 17 straight weeks of football. I'm not sure how many of y'all watched the games this past weekend, but the amount of players that went down with injuries was SHOCKING.
The defending NFC Champion San Francisco 49ers were hit the hardest with injuries. Starting Quarterback Jimmy Garrapollo sprained his ankle, and will most likely sit out for at least a week. Star Defensive End Nick Bosa tore his ACL, and will miss the rest of the 2020 season. Raheem Mosert, one of SF's two star Running Backs sprained his MCL and will likely miss a few weeks. Mosert, Bosa and Garrapollo all played a huge role in San Fran's Super Bowl run last season, although they ultimately lost the big game to the Kansas City Chiefs.
Star Running Back Saquon Barkley from the New York Giants went down with a torn ACL as well, and will miss the rest of 2020. He was the 2nd overall pick in the 2017 NFL Draft, and was slated to be one of the top RBs this season.
The Denver Broncos also were also hit hard this week. Drew Lock, Quarterback, sustained a Shoulder injury over the weekend and will miss two to six weeks. Denver was already in rough shape after they lost star Outside Linebacker Von Miller to injury before the season started. Miller tore several muscles in his ankle, and is slated to be out the entire season. Miller has been with Denver since 2011, and he won Super Bowl MVP in 2015 when the Broncos won Super Bowl 50. To pile on this, Denver also lost their star Wide Receiver Courtland Sutton to a torn ACL, and he will miss the entirety of 2020. Sutton was argued as a top 10 Wideout league wide. In hopeful news, Denver signed free agent QB Blake Bortles on Tuesday, September 22. Bortles helped to lead the Jacksonville Jaguars on a Cinderella run to the AFC Championship game in 2017, nearly making the Super Bowl.
Other Interesting news:
The Dallas Cowboys probably had the most entertaining win of this weekend. Down 15 points late in the game, the Cowboys Kicked a field goal and got a Touchdown to come within 2 points of winning with under 2 minutes left in the game. Kicker Greg Zurlien made a successful onside kick, and the cowboys recovered the ball. Zurlien then kicked the game winning field goal and the Boys won 40-39. Seeing that happen on TV was way impressive, and the Cowboys now sit at a 1-1 record (One win, one loss).
My favorite, and hometown team, the Chicago Bears, pulled off an impressive 17-13 Victory over the New York Giants, and pushed their own record to 2-0. The first 2-0 start for Chi since 2013. I did not personally have the Bears winning either of their first 2 games, but wins are wins.
The Las Vegas Raiders truly made a showing in the Monday Night Football Home Opener, and inaugural game, of their Shiny, New $2 Billion Stadium just west of the Las Vegas Strip. The Raiders faced the New Orleans Saints, who have been a playoff team for seven out of the last eleven seasons, and all 3 previous seasons. Starting saints Quarterback Drew Brees turned 41 in January, and I believe it may have been his age showing on Monday Night. Despite taking a 10-0 lead in the First Quarter, the raiders would tie it at 17 at the Half and would end up winning 34-24. It was a much needed win for the Raiders who have been in shambles since their super bowl loss in 2002, making the playoffs once (2016) in the 17 seasons since. The Raiders are definitely showing life in their new home, starting 2-0 for the first time since 2017.
UPDATED PREDICTIONS:
NFC:
North: Winner: Green Bay Packers, 11-5 Record, third NFC Seed
Wild Card: Chicago Bears, 10-6 Record, fifth NFC Seed
South: Winner: New Orleans Saints, 12-4 Record, second NFC Seed
Wild Card: Tampa Bay Buccaneers, 9-7, seventh NFC Seed
East: Winner: Dallas Cowboys, 11-5 record, fourth NFC Seed
West: Winner: Seattle Seahawks, 13-3 record, first NFC Seed
Wild Card: Arizona Cardinals, 10-6 record, sixth NFC Seed
AFC
North: Winner: Baltimore Ravens, 15-1 record, first AFC Seed
Wild Card: Pittsburgh Steelers, 10-6 record, sixth AFC Seed
South: Winner: Tennessee Titans, 11-5 record, fourth AFC Seed
Wild Card: Houston Texans, 9-7 record, seventh AFC Seed
East: Winner: Buffalo Bills, 13-3 record, third AFC Seed
West: Winner: Kansas City Chiefs, 14-2 record, second AFC seed
Wild Card: Las Vegas Raiders, 11-5 record, fifth AFC seed
About the Writer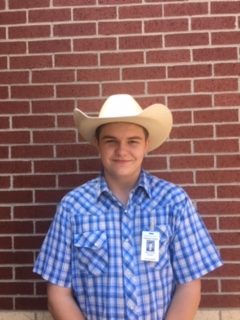 William Thomas, Sports Editor
Howdy, my name is William Thomas. I'm 17 years old, this is my third year on staff, my fourth in the journalism department, and my first as Sports Editor....