Wrestling Team Gets Ready For their Season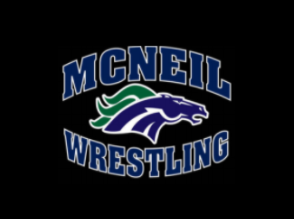 The 21-22 wrestling team are starting practices soon to prepare for their competition season with Coach Chad Dempsey and the 23 athletes. The competition season begins in late October and goes until February. The team currently has 23 members and had around 20 last year due to COVID-19.
Wrestling Coach Dempsey has been a wrestling coach for the past four years. He spent one year as an assistant coach and the remaining three years as the head coach. The 20-21 season was different from his previous years of coaching due to the challenges COVID-19 brought on.
"I love to see how much each wrestler grows from day one till the end of the season," Coach Dempsey said. "The biggest change last year was we had our season shortened from our normal four month season to a one month season. We also had a number of kids opt out of the program last year, so we had a very young team."
Although the team was smaller than normal last year, Coach Dempsey is not worried about the numbers coming up again this year. 
"We usually run around 30-40 wrestlers in the program total, last year we were around 20 because of Covid," Coach Dempsey said. "So far this year our numbers look better than they have in a while. We will pick up some athletes that are in season right now. So I think we have a shot at getting back up to that 50 [members]."
As for the girls in specific, the numbers are normally higher, but Coach Dempsey is confident that the number of girl athletes will increase enough to keep their class period. Class periods need nine people to have an official class, so the team is only three members short.
"The class period usually has more girls in it," Coach Dempsey said. "I am confident we will get the numbers up and continue to have a girls wrestling period."
Being a member of wrestling is about the same commitment as any other sport. The team practices during class, 3rd period for boys and 7th period for girls.
"We practice every day for two hours," Coach Depsey said. "We have not decided if it will be before or after school this year. We have Duals on Wednesdays and Tournaments on Fridays and Saturdays. If you are not in a second sport I ask that you get in the wrestling class."
Dan Gable, a well-known wrestling coach, once said, "Once you have wrestled everything else in life is easy." Coach Dempsey suggests that if you want to find out how tough mentally and physically you are, you should try wrestling. The first wrestling match is TBD sometime in late October.
About the Writer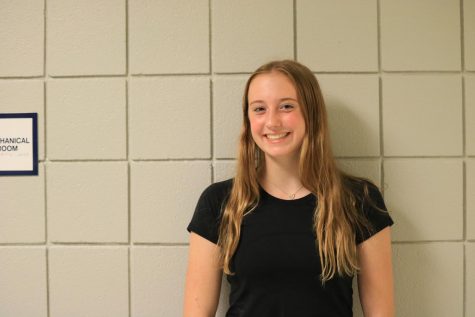 Rachel Quarnaccio, Sports Editor
This is my first year as a member of the Trailblazer staff. I'm a reporter and the Sports Editor for the 21-22 school year. I enjoy reading, baking and...