Upcoming Basketball Season
Jan. 4, 2022: McNeil vs. Hutto
Jan. 7, 2022: McNeil vs. Vandegrift
Jan. 11, 2022: McNeil vs. Round Rock
Jan. 14, 2022: McNeil vs. Cedar Ridge
Jan. 18, 2022: McNeil vs. Stony Point
Jan. 21, 2022: McNeil vs. Westwood
Jan. 25, 2022: McNeil vs. Vista Ridge
Jan. 28, 2022: McNeil vs. Hutto
Feb. 1, 2022: McNeil vs. Vandegrift
Feb. 4, 2022: McNeil vs. Round Rock
Feb. 8, 2022: McNeil vs. Cedar Ridge
Feb. 11, 2022: McNeil vs. Stony Point
Feb. 15, 2022: McNeil vs. Westwood
All pre-district games are on Tuesdays and Fridays. The junior varsity and freshman A games start at 5:30 p.m. and the varsity and freshman B games start at 7:00 p.m. The freshman B team started the season off strong with a win against Hutto on Jan. 4, with a score of 40-33. The freshman A team and varsity team both played Hutto as well, with their respective scores of 55-41 L and 68-53 L.
For more information regarding the basketball season visit the McNeil Basketball website. https://www.mcneilhoops.com/teams/?u=MCNEILMAVERICKSHOOPS&s=basketball.
Leave a Comment
About the Writer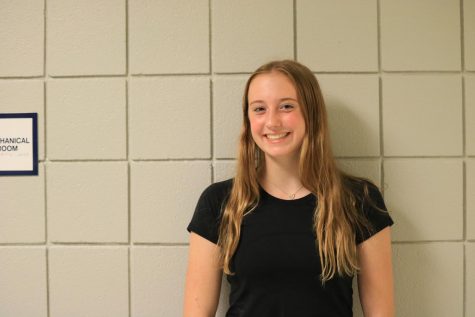 Rachel Quarnaccio, Sports and Opinion Editor
This is my second year as a member of the Trailblazer staff. I'm a reporter, Sports Editor and Opinions Editor for the 22-23 school year. I enjoy reading,...