First Week of NBA Action Wraps Up
The first week of the 2022-23 NBA season did not disappoint, delivering big-time performances, upsets and playoff-caliber matchups. 
In the western conference, the Portland Trail Blazers stand in first place with an undefeated record of 4-0. Star point guard Damian Lillard is already making a case for MVP by averaging 33.2 points, 5.5 rebounds and 5.2 assists per game. More surprising teams include the Utah Jazz and San Antonio Spurs. Both teams have a record of 3-1 W and have pulled off some upsets already. The Spurs pulled off an upset on the Philadelphia 76ers in their second game of the season. Third year guard Devin Vassell is off to a hot start averaging 19.8 points, 5.0 rebounds and 4.5 assists per game. If Vassell keeps up with these averages, he could make a case for MIP (Most Improved Player). The Jazz upset the Denver Nuggets in their first game of the season. They traded away their star duo, Rudy Gobert and Donovan Mitchell, during the offseason and got loaded up on draft picks. At first the trades seemed questionable for the team, but now seem to be paying off. 
Staying in the western conference, the Los Angeles Lakers sit in last place and have been disappointing to say the least. The team already opened back up trade talks for Russell Westbrook after his start to the season. Westbrook is only averaging 10.3 points per game while shooting 8.3% from three. There are many questions about if the team will make a comeback if Westbrook gets traded away. 
Moving on to the eastern conference, the Milwaukee Bucks are in first place with a record of 2-0. Star forward Giannis Antetokounmpo is already playing at an MVP level, which is no surprise, averaging 32.5 points, 12.5 rebounds and 5.5 assists per game. The Bucks won the championship back in 2021 and look to make another championship run this season. Some surprising teams in the east include the Washington Wizards and Charlotte Hornets. The Wizards have a record of 3-1 W and sit in second place behind the Bucks. The Wizards seem to be forming a duo between Bradley Beal and Kyle Kuzma. They have respectively split the workload for the team and could become one of the best guard and big man duos in the league. Meanwhile, the Charlotte Hornets have certainly been a shock to see. With a record of 2-1 W, no one expected a start like this after their star point guard, Lamelo Ball, got injured during preseason. Once Ball comes back, there's no telling how dangerous the team could be. 
The Brooklyn Nets have gotten off to their worst start in the Kyrie Irving and Kevin Durant era. The teams record sits at 1-2 L with Irving and Durant playing at a mediocre level. The Nets have been sought out to be one of the league's best teams for over two years but haven't lived up to the expectations they put on themselves. It remains in question what will happen to the team if they don't turn things around this season. Another team that isn't living up to expectations are the 76ers. Ever since the 76ers traded for shooting guard James Harden last season, the team's chances of winning the championship skyrocketed. As of late, the team's chances have declined. Their 1-3 L record shows why big name players shouldn't immediately change a team's chances and appearance. Harden has been slowly declining ever since joining the Nets. If Harden is truly past his prime, it could be years before the 76ers are considered true contenders again. 
With plenty of months left in the season there will be many more surprises, upsets, player performances and predictions. It is looking like yet another wild NBA season.
Leave a Comment
About the Writer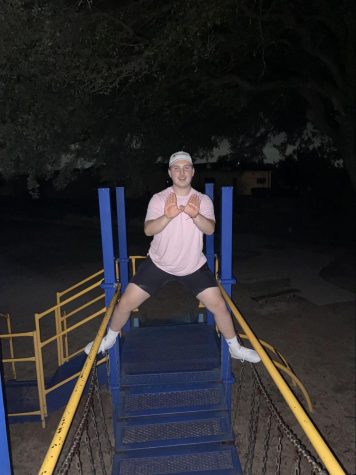 Colby Platt, Reporter
Hola, I'm Colby. I am a first year reporter and love playing sports, video games and listening to music.