On Friday, Nov. 10, varsity football competed in their first playoff game in 19 years at the Kelly Reeves Athletic Complex against Bowie. After being down 14-0 at half-time, McNeil came back to get the edge over Bowie with a 17-14 win. 
Anxiety filled the stadium in not only players, but everyone there.
"I was freaking out, I was super excited we got to the playoffs," sophomore Kaitlyn Kenney said. "Then I was like 'We're probably not going to advance' because we were playing against a team who regularly goes to playoffs and we haven't been in 19 years. All the Majestics were like 'It's okay if we lose, at least we're here." 
It was the enire teams' first time playing in playoffs for McNeil, including our coaches.
Story continues below advertisement
"When I stepped on the field during warmups, I felt more nervous and more pressure," sophomore wide receiver Jarrell Gary said. "I just felt like everything started hitting me at once, it was definitely new for us."
Gary helped set the tone for the rest of the game after the touchdown that brought the team back into the game.
"I've always been like the go to guy on every team that I've been on, it feels good knowing that in 19 years we've made the playoffs and I was able to be a part of that and I was able to help my seniors," Gary said. "Seeing them last year crying after games brought that drive into me."
While head coach Scott Hermes made half time decisions to fix the mistakes that were made, he attributes the win to the players, and not himself.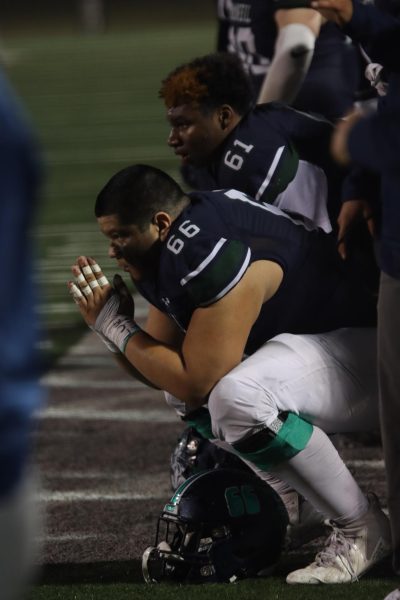 "It wasn't the stuff that I did that turned it around, it's what the kids did," Hermes said. "All I talked to them about was to stay positive and that we know that we're a good team."
After 19 years, varsity plays their first second round playoff game against Steele high school in San Marcos. 
Matt Hoover, a McNeil teacher since its opening, has seen McNeil football's up and down states, and still held faith.
"It reminded me of the last time they were in the playoffs because they beat Bowie in the first round," Hoover said. "It brought back memories of that game, and then we went on and beat a really good team in The Woodlands who were favored over us, just like Steele is. Hopefully tonight they can step up and pull off another upset."