RRISD Announces New Acting Superintendent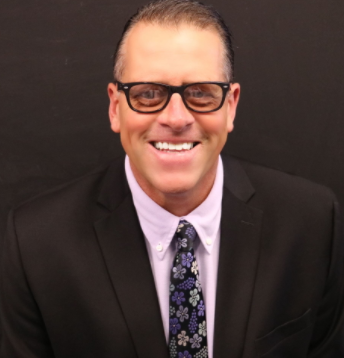 The RRISD Board of Trustees decided to name Dr. Daniel Presley as the Acting Superintendent of the district during a meeting on Jan. 6. Dr. Presley replaced former Superintendent, Dr. Hafedh Azaiez, who is now on paid administrative leave after a series of assault allegations were filed against him in July of 2021. 
The recommendation for Dr. Azaiez's administrative leave was first suggested by the assigned Texas Education Agency (TEA) monitor for the district, David Faltys. The meeting concluded with a 6-1 vote that followed the TEA's recommendation, with Trustee Jun Xiao being the only opposing member. To conclude the meeting, the board also decided to hire an external investigator in order to gain more knowledge of Dr. Azaiez's misconduct allegations. Despite making the decision to place Dr. Azaiez on administrative leave, none of the board members received access to the information used by the TEA in order to formulate the recommendation. 
"Since receiving the Dec. 15 memo from our monitor, I have asked numerous times that this board be allowed to access the information that TEA and our monitor used to make recommendations," RRISD School Board President Amber Feller said during the night of the meeting. "My requests have been repeatedly denied. I have been told that we must rely on the recommendation alone. The only comfort I find is administrative leave is not an adverse employment action and at the conclusion of the board's investigation he can return to work if there is no finding of wrongdoing." 
Dr. Presley previously served as a temporary RRISD Superintendent, prior to Dr. Azaiez's arrival. The board selected him once again for the title due to his pre-existing experience with the district and overall educational expertise. 
"Presley has more than 30 years of experience as an educator in schools throughout Texas and Louisiana and was the inaugural principal of Cedar Ridge High School," the RRISD Newsletter announcing the new Acting Superintendent said. "He has served as Senior Chief of Schools and Innovation, and the District's second-in-command, for the past eight years. 
A date to determine Dr. Azaiez's reinstatement hasn't been announced as of yet. However, the former superintendent hopes there will be a re-evaluation of events in the incoming months. 
"As is his duty, Dr. Azaiez will honor and follow the directive of the Board of Trustees of the Round Rock ISD," Dr. Azaiez's lawyer, Mary Nix, said. "He very much looks forward to his return from administrative leave to continue his service as superintendent to the Round Rock ISD community."
Leave a Comment
About the Contributor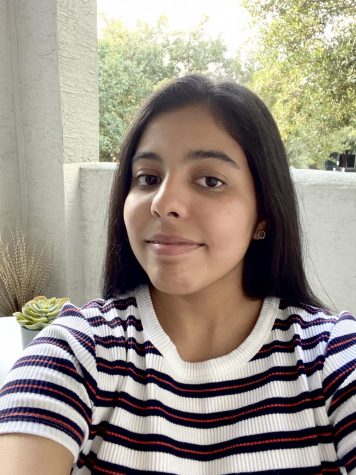 Laura Rivera, News and Life & Arts Editor
Hi, I'm Laura Rivera and I'm a senior this year. This is my third year working for the Trailblazer, but fourth as part of the journalism department....