Where To Get Booster Shots
In Austin, the Omicron variant of COVID-19 is currently spiking with one out of three tests coming back positive. The city is planning to move into Stage 5 guidelines, which are the strictest restrictions. The last time they initiated this recommendation was in July of 2021 and during the start of the pandemic back in 2020. 
Due to the rapid COVID-19 case increase, Polymerase Chain Reaction (PCR) tests are becoming increasingly difficult to find. However, booster shots are now offered regularly to  Americans. Recently, the Pfizer booster was approved for everyone above the age of 12 and all booster shots are free of charge. The Moderna and Johnson & Johnson vaccines are also available, but only for adults over the age of 18. 
"All COVID-19 vaccines currently available in the U.S.are effective at preventing COVID-19," the CDC said on their official website. "Getting a COVID-19 vaccine gives most people a high level of protection against the virus, even in people who have already been sick with it."
If an adult has been vaccinated with the Moderna or Pfizer COVID-19 vaccines, the booster can be given after five months have passed since they received the second dose. However, if  they have been vaccinated with Johnson & Johnson's one-shot vaccine, two months must have passed in order for them to get the booster. Adults aren't required to receive a booster shot from the same company their COVID-19 vaccines were produced by. 
"I just got my booster because I became eligible," junior Ella Gielstra said. "I feel a lot safer knowing that I have a lower chance of getting COVID-19 and the fact that if I get it, I'll have little to no symptoms, which outweighs how terrible I felt the day after."
CVS Pharmacy, H-E-B and Walgreens are at the forefront of administration with a few locations close to McNeil High School. In order to receive a booster at these locations, an appointment must be made prior to arrival. 
"I got my booster at an ER center," junior Daniella Fierro said. "It's not a well known place, when compared to other places that provide the booster because it's more secluded. There are other places like H-E-B that are much more common to find, so it's more likely people would go to places like that."
Leave a Comment
About the Contributor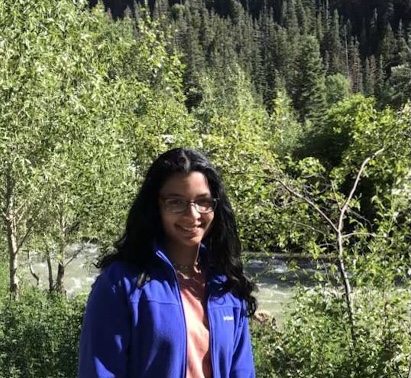 Shreya Patwardhan, Design Editor
Hello, my name is Shreya and I am the Trailblazer's Design Editor this year! I am a junior and this is my second year on staff.  I love reading, listening...