Speak up!
Some rest between classes?
It's already the sixth week of school. Many people would be already signed up for their clubs, and most of the clubs have limited days of signing up or paying dues. Poetry club isn't one of them. It has no dues or a deadline to sign up. So, consider the club that writes peace.
McNeil had opened the new poetry club for everyone to tell their stories and share their feelings. Don't want to share your story? It's all good. How about just sitting down in a comfortable spot and listening to others story? This club is about peace and comfortness.
"We don't want people to feel pressure. Since this club is created for the love of poetry and the comfortness," co-president Angela Reavis said. "We really love to see others share their stories and get close to each other."
This club has different stories, from deep-anger to happy memories. Every week club members write their story about the provided prompt, which is usually decided by club members themselves. This week's prompt was about anger. Even though this club is about poetry, members share their stories through songs and raps too, members feel bonded to each other.
"The stories that get shared might be everyone's story. We just want to encourage people to join a place where they feel together and united" Reavis said.
Furthermore, this club takes poetry a step further. It is not just a poetry club in the school, but people who are ready to sign up for the state poetry competition. The state competition is held every year around the country, this year being held in Houston, Texas.
If there are any students who are looking for the club that will be comfortable or the club that can listen to their own stories, join McNeil Speak Peace poetry club!
It's held every Friday during Flex in room C114.
About the Writer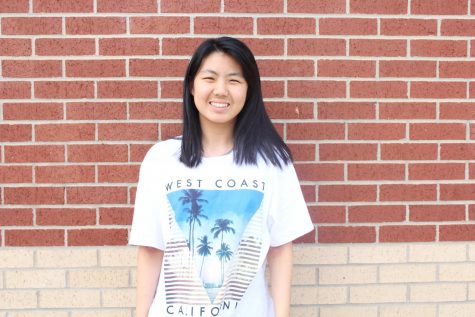 Jinhee Wang, Sports Editor, Reporter
Hi! I'm Jinhee and I am a senior this year! This is my third year on staff and second year as sports editor. I love watching movies in bed during winter,...