Little Known Religious Celebrations: A Series
Yom Kippur: a festival not everyone knows about or really understands
More stories from Gabriela Cintron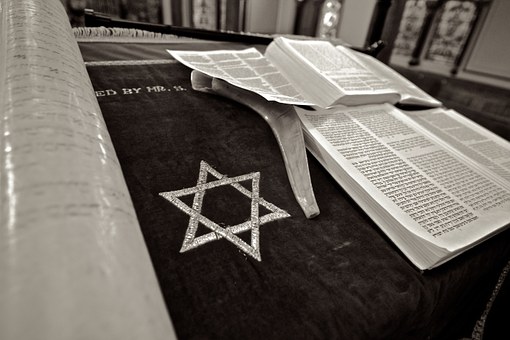 Each year, the Jewish community celebrates the holiest and most important Jewish holiday with music, food, singing and dancing. This time presents the opportunity for self-reflection and a deeper connection with YHWH (God).
In Biblical Times, Yom Kippur was the only time the Priest could enter the inner sanctum of the Holiest place in the Temple and perform ceremonies for repentance of the people. However, since the veil has been torn, we are now able to perform repentance on our own behalf through prayer and praise.
"
"It really reminds me that I'm Jewish and I'm a part of something so special, abstract and cool; not a lot of people are Jewish either.""
— Logan Kermon, 9
Leading up to the 10 Days of Awe, YHWH will decide who lives and who will die in the coming year; therefore it is imperative that the people intercede on behalf of family, friends and loved ones during this time and ask for mercy for their sake. Many Jews reflect on good deeds, donate to charity, and help out within the community to seek favor in the eyes of YHWH before engaging in this holy commemoration. Since this festival falls right after the Jewish New Year, (Rosh Hashanah) it is a time to establish a foundation for the coming year.
"Rosh Hashanah kinda marks the beginning of a new year, but we don't really put it into practice until Yom Kippur," freshman Abbi Gassman said.
Celebrated in September or October (falls on different days), this holiday is observed with a feast to gather strength before a 25-hour fast and a service dedicated especially for this holiday. The feast is followed by a withdrawal into each participant's room as they individually seek forgiveness and mercy for the coming year.
About the Writer
Gabriela Cintron, Reporter
Hi! My name is Gabriela Cintron. I'm a senior and this is my first year being on staff reporting for the McNeil student newspaper. I have very high hopes...