Solo and Ensemble Choir Competition
Choir students recently competed in the Solo and Ensemble competition on Feb. 21 at Weiss High School. Various students prepared a choral song for the competition and performed in front of peers and judges. 
"Solo and Ensemble is a fantastic opportunity for students to perform and receive feedback individually or in small groups – one person per part," choir director Wendi Burwinkle said. "They are scored against a rubric with specific criteria the judges are listening for. Students are able to work with their private lesson teachers, and can ask the choir directors for help and feedback, but most students choose to learn and prepare the music on their own."
While Solo and Ensemble is a brand new experience for some students, sophomore Traci Lu has already competed in Solo and Ensemble competitions four times. She first participated when she was in 7th grade and has participated in Solo and Ensemble every year since, so she is well versed in the process of the event. 
"You're assigned to a room along with around seven other people," sophomore Traci Lu said. "Each of you has a time slot of around five or six minutes and you have to be at your room 15 minutes before your time slot. You have an accompanist for your back track and you perform for a judge. Then, you sit in the room and watch the other people perform."
Just participating in Solo and Ensemble can be beneficial for choir students. They get to experience real critiques and improve their skills for the future.
"This event allows students to really step out of their comfort zone to test their individual skills as a musician," Burwinkle said. "The judges will give them feedback on their performance to help them continue to grow and evolve as musicians. Students who receive a superior rating, the highest score, will receive a medal. Students who receive a superior rating and perform a Class 1 song, the hardest level, will qualify to advance from the local level of Solo and Ensemble to the State level."
This year's competition is a fresh start for some. Due to the coronavirus pandemic, the event was limited last year. Students still received helpful comments from judges, but were unable to advance.
"I've done well in previous years," Lu said. "Last year, we couldn't advance because of Covid, but this year I'm hoping to advance to State."
The Solo and Ensemble competition is a tough event to participate in, but if students do well, their successes can positively impact their futures.
"This event is a fantastic event to put on college and work resumes," Burwinkle said. "The amount of individual work it takes to participate and score well shows a tremendous amount of dedication, perseverance, and high work ethic. These are all life skills that employers and colleges want their applicants to have. Scholarships might be available for students who advance to the State level and receive a Superior rating at that event."
Leave a Comment
About the Writer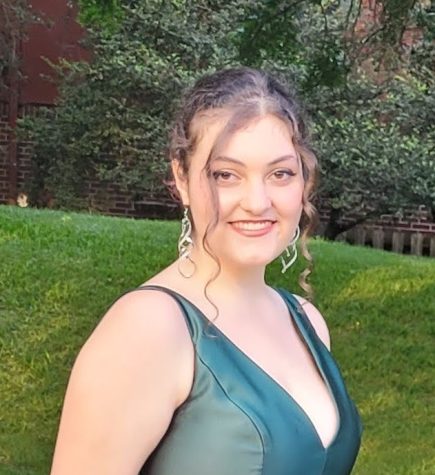 Gabby Cohen, Editor In Chief
Hello, I'm Gabby! Carter and I are Co-Editors In Chief for the newspaper this year. I am a senior and I have been involved with journalism for all of high...