Spring Theater Shows
As the school year comes to an end, so does the Mav Theater season. All performance-based theater classes have final shows coming up. Each show will be at 7 p.m. in the black box.
Musical Theater:
Production 1:
"These Shining Lives," directed by seniors Saige Toedtman and Aria Glinski on April 19

"She Kills Monsters," directed by seniors Jack Robertson and Penelope Henegar on April 20
Production 2:
"Moon Over Buffalo," directed by sophomores Forest Trammell, Aiden Gamble, Ace Yang and Bryce Portie on April 28
Production 3 & 4:
"The Curious Incident of the Dog in the Nighttime," directed by juniors Catherine Cavazos and Jesse Pena on April 25

"13 Ways To Screw Up Your College Interview," directed by juniors Lila Ray and Victoria De La Cruz on April 26

"A Perfect Arrangement," directed by seniors Kinsey Mastrangelo and Meg Leathers on April 27

"The Iliad, The Odyssey and All of Greek Mythology in 99 Minutes or Less," directed by senior Luna Wilson on April 28

"Proof," directed by juniors Aaron Hall and Caitlyn Chow on May 3

"The Mousetrap," directed by junior Cantaloupe Costell on May 4

"Steel Magnolias," directed by junior Reagan Moore on May 5

"No Exit," directed by senior Jason Bui on May 6
More information can be found on posters hung around the school. All shows are free to attend, with a five dollar suggested donation. Doors open at 6:30 p.m. and the show starts at 7 p.m. for all performances.
Leave a Comment
About the Writer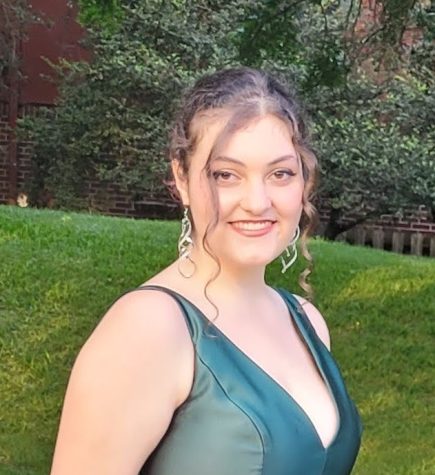 Gabby Cohen, Editor In Chief
Hello, I'm Gabby! Carter and I are Co-Editors In Chief for the newspaper this year. I am a senior and I have been involved with journalism for all of high...