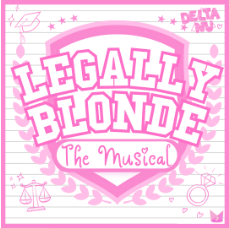 Legally Blonde musical auditions and callbacks just finished and the final cast list was announced Aug. 24.
"I play the role of Elle Woods," senior Ava Baker said. "I'm super excited. Legally Blonde has been one of my favorite shows for a long time. I'm really privileged to get to play this role. It's been a dream for a really long time."
Auditions lasted for the duration of two days. Auditionees had to perform a one-minute monologue and song on the first day of auditions and a dance performance on the second day.
"I play the role of Professor Callahan which is the main antagonist of the show," senior Jacob Easter said. "The audition was terrifying. I didn't prepare for it that well so I was kind of nervous, but overall it went really well. I was happy about it."
Story continues below advertisement
Auditions were performed to the theater directors, choir directors and dance teachers in the black box located in the N-wing. Dance auditions were learned altogether and then performed in groups.
"I was a little nervous at the start," Baker said. "The room for singing and dancing auditions was super big. There were a lot of people in it, so we were all kind of practicing at the same time. It was really chaotic. We performed it five times which took a lot of energy out of me, but it was totally fun."
The cast will be having weekly rehearsals to learn and practice for the musical.
"I'm in the ensemble right now," junior Elliot Anglin said. "I'll try to go to as many rehearsals as I can even if it's not my day to be there just to get my stuff in check, or to find some of my own free time and practice not only using rehearsal time but my own time."
Legally Blonde is originally a romantic comedy book that was adapted to film in 2001 and musical in 2007. The musical will be ready to be performed on the stage Oct. 5-7.