Fantasy Football 2018
Students talk about their Teams.
Hang on for a minute...we're trying to find some more stories you might like.
It was a heck of the first three weeks of the regular season for the National Football League. Sixteen teams won, and 16 teams lost.
And, fun fact, each of the seven teams with new head coaches lost in the first week. But probably one of the biggest things people and football fans alike look forward to is Fantasy Football.
McNeil has always been a big place for football, with the main team that competes within the district and hundreds of football fans and fanatics alike. Fantasy football has been something fun people can do to compete for bragging rights.
People can 'draft' their lineup and start players every week to earn them a certain number of points. People will challenge other people within their league and whichever person's team earns the most points, wins. Although it is not for money, a lot of students play fantasy football.
Sophomore Colin Le is the leader of a fantasy league through ESPN, one of several ways one can create and manage a league or team. His league, called G.O.A.T. Squad, consists of 12 of his friends all of whom go to MHS.
"What got me so interested in Fantasy Football was my love for watching the NFL," Le said. "I love watching as many games as I can and rooting for my favorite team. I love competing with my friends and showcasing my knowledge of football."
Le is a massive fan of the Atlanta Falcons. His favorite player, Matt Ryan, is a Falcon, as well as his second favorite player, Julio Jones. "Matt is by far my favorite player, and he's the GOAT (Greatest Of All Time)," Le said. "But the best player I have on my lineup is probably Julio."
Le has high hopes for the Falcons winning the Super Bowl this season.
Freshman Andrew Thomas is the leader of McNeil Fantasy league, which is managed through the NFL's official fantasy site. His league, which consists of 8 members, has 6 that go to MHS.
"I got interested in football through my father and my like for the actual sport," Thomas said. He's a massive fan of the Green Bay Packers. His idea for the league came when he decided it'd be a cool way to bond with friends.
Thomas' favorite player, Green Bay Packer Aaron Rodgers, is on his lineup.
"Rodgers is the best player, undoubtedly," Thomas said. "I mean look at his stats."

About the Writer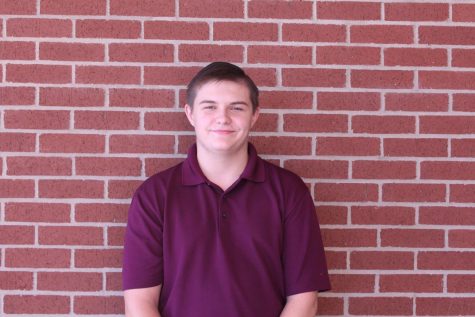 William Thomas, Reporter
Howdy, My name is William Thomas and i'm currently a Sophomore at McNeil High School. I'm on the Trailblazer Staff as a Reporter. My Hobbies include...