Astros, Dodgers Ignite Late Rallies to Keep Season Alive, Red Sox, Braves Aim To Advance
Down late, the Astros and Dodgers survive with tons of late scoring. Houston had a franchise-record 7-run 9th inning to win Game 4 and tied the American League Championship Series (ALCS) at 2-2 while the Dodgers used a 4-run 8th to strike back against the Braves at home.
After back-to-back routes in Games 2 and 3 of the ALCS, the Astros needed a win in Game 4 to guarantee a trip back to Houston. A home run by Alex Bregman in the first put Houston up early, but that was soon thwarted by a 2-run home run by Xander Bogearts that gave the Red Sox a 2-1 lead. Game 4 stayed there until the 8th when Jose Altuve hit a first-pitch home run over the Green Monster off Garrett Whitlock to tie the game at 2. Following that in the 9th, Houston plated 7 runs to go up and ultimately win Game 4 9-2, slowing down the Red Sox and assuring the series goes back to Minute Maid for Game 6.
After pulling off an upset of the Giants in the National League Division Series, the defending World Series Champions suddenly found themselves in a 2-0 hole in the National League Championship Series after back-to-back walk-off wins for the Braves in Atlanta. After a 4-run 4th and another run added on in the 5th, the Braves took a 5-2 lead in Game 3. Their eyes were on taking a decisive 3-0 lead and put the Dodgers away on Wednesday night, but Cody Bellinger had other plans. A 3-run game-tying home run and a go-ahead base hit by Mookie Betts in the 8th had Dodger Stadium rocking as LA avoided having to play an elimination game in Game 4 and guarantee a Game 5.
Despite being favored, the Astros and Dodgers are both on the ropes in the Championship Series, while the Braves and Red Sox try to put them away and advance to the Fall Classic. As the series wears on, the picture will become clearer.
Leave a Comment
About the Writer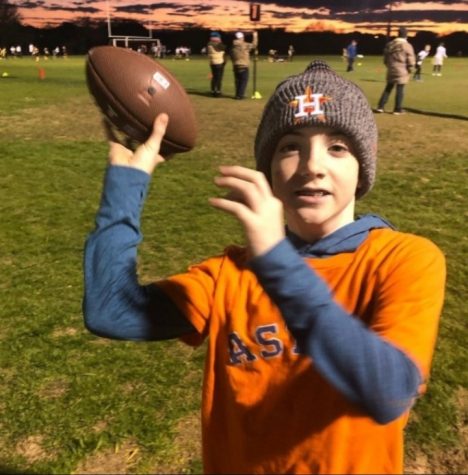 Logan Bills, Reporter
I'm a sophomore, and this is my first year in newspaper. I'm a sports writer and I play baseball for McNeil. I love anything sweet and I have a brother.