Girl Scout Cookies Help in Multiple Ways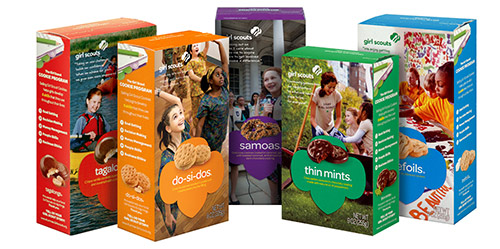 Every year around mid-January, booths start popping up on every street corner and girls nationwide begin selling the famous Girl Scout cookies everyone knows and loves.
Even though many instinctively reach for their wallet when they pass by a display of cookies, few know what happens to the money after they buy them. As the price gets higher over the years, people often stop to wonder why it's so pricey and just where the money for that box of Thin Mints is going.
According to the Girl Scouts, approximately 70 percent of the proceeds stays in the local Girl Scout council and with troops to provide a portion of the resources needed to support Girl Scouting in that area. Out of the 70 percent, about 10 to 20 percent goes to the troop of the girl who sold the cookies, and the rest goes to the council that the troop belongs to.
Any money that doesn't fund the Girl Scouts goes to the manufacturer to pay for the cookies themselves.
"We put the money towards camps and events that help people," said junior Coral Barnes "My favorite part is helping the community and making differences in people's lives because it also benefits me and what I can do for others."
Cookie selling is the biggest fundraiser that the Girl Scouts do all year, the only other main fundraiser being Fall Product, a short sale in the fall of nuts and candy.
Girl Scout cookies provide funding for most of the activities, so the girls try to sell as much as they can to do things like camping.
The more boxes of cookies the troop sells, the more activities they can participate in throughout the year. Some of the different events that Girl Scout troops participate in are Susan G. Komen Race for the Cure and the Empty Bowl Project. They engage in activities like making blankets to donate or collecting canned goods.
Girl Scouts in high school sometimes work on either their bronze, silver, or gold awards in which they have to work as a group to give back to the community in a creative way. Funding is usually necessary to complete these projects.
When it comes right down to it, selling Girl Scout cookies not only teach responsibility and work ethic to young girls, it also provides opportunities to help the scouts and the community.
"One of my favorite parts of selling cookies is probably talking to different kinds of people," said Barnes. "Learning about money management is a life skill I will need later in my adulthood."
About the Writer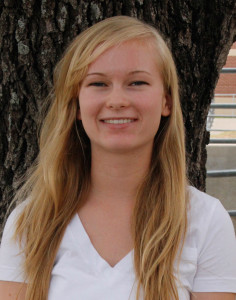 Shannon Steidel, Editor In Chief
Hi I'm Shannon, I'm a senior and Editor-In-chief this year. I'm a member of the Color Guard and in my free time I like to read, listen to music, and spend...