Aftermath of the Upsidedown
Hang on for a minute...we're trying to find some more stories you might like.
Many teens and adults have been raving over the hit Netflix Original show "Stranger things". Fans have been left "shook" at the release of the second season. They have burning questions and, quite frankly, so do we. We interviewed some fans to view their final thoughts on Stranger Things two.
"My favorite character is Lucas, because he is the only black character," Dade Ogunmuyiwa said. "He is the only rational character in the show." The character that we found as the "fan favorite" was actually, Steve Harrington. Fans love his character development from season one to season two.  
"I think (Steve's) development was amazing." Allie Freeman, "He was like a dad."
Speaking of characters, the cast welcomed two additional characters. The new girl, "Mad Max" caused a stir within Mike's friend system. There are a lot of mixed feelings concerning "Max", but for the most part, she's pretty likeable, because she stuck through all of the drama, and was trustworthy..
"I Didn't like Max, but I do like how she ended up with Lucas." Savannah Stewart said.
The second character that touched people's hearts was Bob. Bob always did everything he could to help out the Byers family. Fan's hearts were ripped out after his heroic death by the demogorgons.
"I really loved Bob, he kind of reminded me of my dad," Lilah Tanner said. "He really cared for Joyce, and I think that was really sweet. He was normal, so people can relate to Bob."
Unlike most characters, there was one who only appeared in one episode. This special character is "Eight". Eight is Elevens lost sister from the lab where she was tortured. She has a whole episode about her story, how Eleven found her, and how she was teaching Eleven to utilize her powers. Overall this episode has manh mixed opinions as to whether it was necessary or not.
"I think that episode was too short." Aiden Bell said, "The character development for Eight wasn't long enough to build a relationship with."
 So far from the running of  Stranger Things, people have taken a liking to it, even if they've never watched a sci-fi film or television show in their life. The majority of opinions are positive, and give high ratings. Overall, I think it is safe to say, Stranger Things is for everyone who is willing to try and watch new things.
"I liked the way that season 2 ended." Delaney Harris said, "I felt it was wrapped up."

About the Writer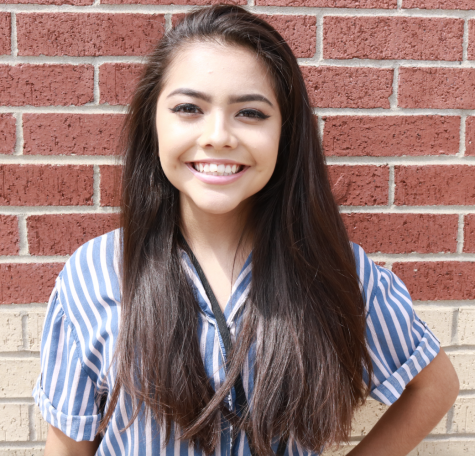 Amy Gonzalez, Social Media Manager
Hey I'm Amy. I'm a junior. I'm the social media manager and the entertainment editor for this years' Trailblazer staff! I love singing and am a part of...