Board Approves A New Masking Plan at Rescheduled Meeting
The Board of Trustees approved a plan for a Mask Matrix Wednesday, Sept. 22 after a six-hour board meeting. The new plan corresponds with Williamson County and City Health Districts Gating stages, as well as Austin Public Health's Risk Based Chart. When Williamson County is in the two most severe levels of risk, masks will be required in the district. At lower levels, they will be optional.
The Sept. 22 board meeting was originally scheduled for Tuesday, Sept. 14, but had to be rescheduled when it was cut short by repeated interruptions, including by audience members who were upset about not being allowed in the main chamber. A spokesperson from RRISD said that the chamber was filled as much as possible while still maintaining social distancing. Others were put in an overflow room where they could watch the meeting and go to the main chamber to speak, if they had signed up to do so. Some claimed this separation violated the Open Meetings Act. One audience member, Dustin Clark, was removed from the meeting by police officers after continual disruptions. 
"You're not letting the public into an open meeting," Clark yelled while being escorted out. "Shame on you! Communists! Communists! Let the public in!"
Clark and another man, Jeremy Story, were arrested Friday, Sept. 17 as a result of their behavior at the meeting. They both now face misdemeanor charges for "hindering proceedings with disorderly conduct," according to court records. 
"While these meetings must be held in public, no individual may interfere with the conduct of the meeting," Board President Amy Weir said. "Therefore, please be advised that decorum and order will be maintained during the meeting."
In addition to audience disruption at the last board meeting, two board members, Mary Bone and Danielle Weston, walked out of the meeting after repeatedly requesting a vote on the seating arrangement in the chamber. When the vote took place, they were the sole "no" votes on whether to keep the arrangement the same. The board had planned a vote over whether to censure them at the Sept. 22 meeting, but this was derailed by a restraining order filed by Weston and Bone, which prevented the board from censuring them at the meeting.
"It is hereby ordered that the defendants are temporarily restrained from publicly or privately censuring Plaintiffs Danielle Weston and Mary Bone at the Sept. 22, 2021 Board meeting," the order states.
Regularly scheduled meetings take place on the third Thursday of each month at the Round Rock High School Lecture Hall. The next meeting is scheduled for Nov. 18.
"Under the reinstated mask protocol, all students, teachers, staff members, and adult visitors, including Trustees, must wear masks on buses and while inside school buildings when six feet of distance cannot be maintained during the regular school day," the Round Rock ISD News website says. "If families have additional questions regarding mask requirements, they should contact their home campus."
Leave a Comment
About the Contributor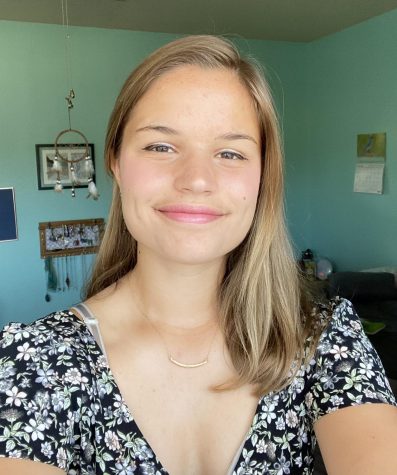 Carter Poore, Editor In Chief
Hi, I'm Carter. I love writing, listening to Lorde, playing tennis, watching SNL and following politics.