Raise in Cafeteria Food Prices
For the 2022-2023 school year, students are no longer able to receive free lunches from the cafeteria. Free lunches will no longer be offered due to the free meals national waiver expiring on June 30, 2022. 
The new breakfast price is $1.50. It includes an entree, milk and two fruits. Lunch includes an entree, milk, two vegetables and fruits for $3.05. Even though these are the official prices, some students have been charged over $3.05 for food due to purchases including other food items. 
"Items such as chips, and bottled and canned beverages are not included in the $3.05 meal price," marketing manager Rachel Hernandez said. "Meals include fruits and vegetables as side options, along with juice and milk as beverage options. Many students will grab items, such as chips to add to their meal, resulting in a cost higher than $3.05."
The national free meal waiver is not the only reason why lunches aren't free this year. Inflation has also played a role in cost increase. 
"During the pandemic, school districts were still reimbursed for student meals while on the national waiver offering free meals for all students," Hernandez said. "Soaring inflation has also caused an increase in the cost of snacks and beverages we purchase for our cafeterias. Our student meal prices have not changed in five years, despite our rising food costs."
Free and reduced-priced meals are offered based on a student's eligibility on the RRISD Online Free and Reduced Food Services Website. A student's eligibility is based on the student's household gross income, the student's status as foster child, homeless, migrant or runaway, and if a household member of the student is participating in an assistance program. If eligible for free lunch, fill out the application here.
Leave a Comment
About the Writer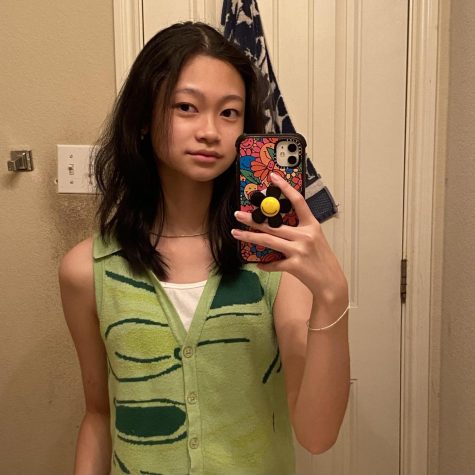 Sarah Carlile, Reporter
Hi, I'm Sarah Carlile and this is my first year with newspaper staff. I'm very excited to start writing. In my freetime I do art and listen to music....