Off to Great Places
Senior to attend Harvard in the fall
Advertisement
Hang on for a minute...we're trying to find some more stories you might like.
After four years of trudging through hours of homework, pulling all-nighters, and taking STAAR, SAT/ACT, and AP tests, seniors look forward to graduation day, May 26. They can finally move on to the next phase of their lives. One example is Arka Majumdar, who heads to Cambridge, Massachusetts, to attend Harvard in the fall to major in computer science after receiving a scholarship.
"I believe computer science is the key to dealing with the data-intensive nature of modern problems," Majumdar said. "Its ubiquity means that any work done in the field has the potential to help millions of people."
Throughout high school, Majumdar took computer science classes and competed in UIL computer science events. During his junior year, he founded the Programming Club and was elected president. Over the summer, he did research in computer architecture at UT Austin and interned at numerous tech startups.
"After college, I would either like to explore entrepreneurship in tech or pursue a career in computer science and management," Majumdar said.
Besides Harvard, Majumdar applied to for schools and also got accepted into UT Austin.
"I chose Harvard because of its financial aid, startup resources, and emphasis on using computer science to create real impact," Majumdar said. "Also, it's close to Boston's vibrant startup scene, which I'd love to be a part of."

About the Writer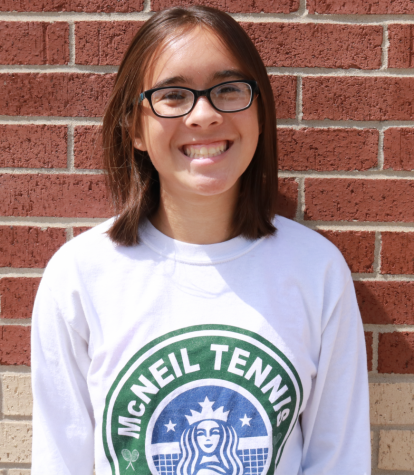 Tiffany Sawruk, Reporter
Hi, I'm Tiffany Sawruk, I'm a freshman here at McNeil. Just kidding, I'm a junior. This is my second year writing for the Trailblazer. Besides being in newspaper, I'm also on the JV tennis team (go Mavs!) I enjoy reading, writing, and chilling with my cat and dog, who are my only friends. I'm excited...