Split Ends, New Beginnings
McNeil hosts 'Cuts for Cancer Nov. 14 after school
McNeil will host the first "Cuts for Cancer" fundraiser – dedicated to donating unprocessed hair to make wigs for children with cancer – Nov. 14 from 4:30 to 7 p.m. in L100 with hairstylists available to style hair for free.
The fundraiser was created as a project by senior Jenna Warfield after her cousin was diagnosed with leukemia several years ago. Warfield had previously donated 13 inches of hair to Wigs for Kids, but Cuts for Cancer will be her first time starting an event, thus allowing her to earn her Girl Scout Gold Award that she's been working towards.
"This project means a lot to me," Warfield said. "I hope to bring a smile on at least one child's face when they can go to school with human hair."
All students and adults are welcome to donate a minimum of eight inches of hair. Twenty to 30 ponytails are used to create one wig for a child.
"I wanted to participate in Cuts for Cancer because my hair was getting so long," senior Megan Bisher said. "I needed to cut it anyway and this seemed like the perfect use for all of it. If we continue to make it an annual event at McNeil, then more students will become interested and will participate by cutting their hair for it."
Text @cuts4can to 81010 for updates on the event and email [email protected] for more information and to schedule an appointment with a stylist.
About the Writer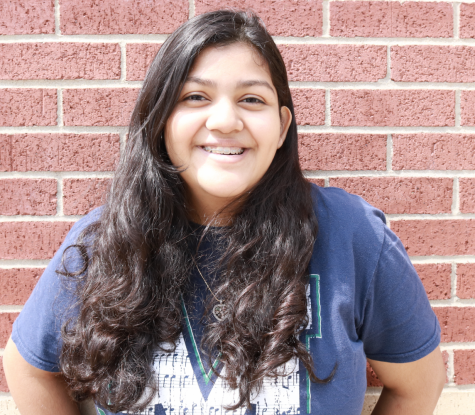 Desirae Gonzalez, Editor In Chief
Hello, this year I'm a sleep deprived senior and Co-Editor-In-Chief. I've been on staff for three years and I've enjoyed every hilarious and weird moment...