On That Note
46 choir students compete at District, 22 advance to Pre-Area
Advertisement
Hang on for a minute...we're trying to find some more stories you might like.
Forty-six choir students competed in the second round of the choir TMEA competitions on Oct. 7 at Round Rock High School with 22 of them advancing to the Pre-Area round Nov. 14 at Cedar Ridge High School.
"I sang to the best of my ability," junior Connor Sasin said. "It's still satisfying to know I worked for it."
Students began practicing for the competition over the summer. Many attend All-State camps and also take private lessons.
"We are incredibly proud of all of our students who auditioned," choir director Wendi Burwinkel said. "It is a tremendous honor and an immense amount of hard work."
Thirty-two out of the 38 girls who auditioned moved on to region with 10 of them competing in Pre-Area. Also, 10 boys will compete at Pre-Area. The Pre-Area candidates and alternates are: Libby Rays, Madi Ruiz, Ashley Kearney, Samhita Kosuru, Cinnamon Burwinkel, Varsha Nathan, Claire Cheney, Sophia Frangenberg, Jessie Downs, Sheridan Green, Connor Sasin, David Reifsnider, Jacob Ruiz, Sebastian Mackenzie, Reggie Arlee, Aaron Lind, Jason Grills, Ethan Manickavasagam, Devan Martinez, Jordan Williams, Tobias Evans and Charlie Campillo.
"It felt so wonderful to advance," junior Rays said. "I got home and refreshed the page over and over until the results were finally up. I had to double-check my badge number a hundred times to make sure that was me in second chair because I couldn't believe it."

About the Writer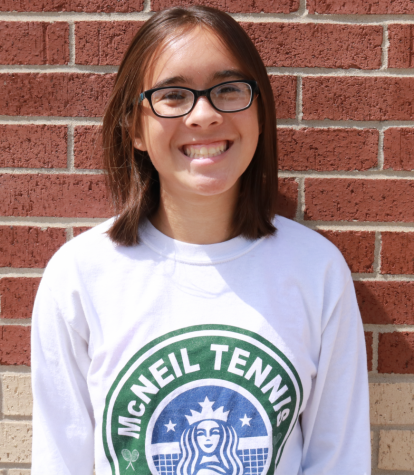 Tiffany Sawruk, Reporter