Losses inflicted by the Covid-19 pandemic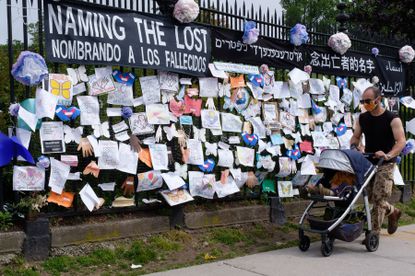 Multiple people have died since the outbreak of Covid 19, some of the people being well known figures in the USA.
"As the number of novel coronavirus cases climbs, famous figures in industries such as theater, film, food. and music have died after testing positive for COVID-19, the disease resulting from the novel coronavirus," Claudia Willen, writer and reporter for Insider wrote. 
On March 11, 2020 Covid-19 was officially declared a pandemic by the World Health Organization. Covid was immediately known to be unpredictable and faster working in people with complications such as asthma, obesity and people of older age. Those complications are the reason why many well known individuals have died from the disease. 
"Without action, almost 400 million people will die from chronic diseases in the next 10 years," Dr Catherine Le Galès-Camus, Assistant Director-General for Noncommunicable Diseases and Mental Health said. "Many of these deaths will occur prematurely, affecting families, communities and countries alike."
Some of these people include Mark Blum, the 69 year old actor who starred in many films and tv shows, such as 2018's "You" and 2003's "Shattered Glass." Blum was just one of many celebrities who died after contracting the corona virus. 
"Blum died at New York Presbyterian Hospital on Wednesday after being diagnosed last week with the coronavirus," Janet Zarish, his wife of 15 years said. "The couple had not traveled recently or knowingly been in contact with anyone with the virus, but Blum had asthma."
The writer of the popular song "I Love Rock N' Roll," Alan Merrill, passed away at the age of 69 in March, also due to coronavirus complications. His daughter said he seemed peaceful as he passed away.
"How could this be?" Merrill's daughter had said. "I was just at his show a couple of weeks ago. I had just photographed his portrait for his new album. Texted with him earlier. He played down the 'cold' he thought he had."
Andrew Jack, known for his role as Major Emmit in "Star Wars: The Force Awakens" and  "Star Wars: The Last Jedi," was also taken by coronavirus this March. In addition to being an actor, Jack was also working on the film "The Batman" shortly before he passed. He also served as a dialect expert for notable films such as "Avengers: Endgame," "Sherlock Holmes" and "James Bond."
"He loved his work and was funny, charming and a joy to be around," his agent wrote. "Dialect coaching isn't just about being good at accents – you need to make actors feel safe and confident – and Andrew's actors adored him."
Healthcare workers all over the US are trying their hardest to stop the Coronavirus from causing anymore loss and highly recommend getting tested if you're exposed to Covid-19. 
"Physical distancing in indoor and outdoor spaces is an essential way to slow down the spread of COVID-19," American Academy of Pediatrics said." And it's important to keep following physical distancing recommendations in your community, whether you're in one of the high-risk groups or not."
The pandemic happening here in the US has been the cause of many deaths among well known individuals. The Texas Department of State Health services advises people to help stop the spread of Covid-19 by practicing social distancing and wearing a mask. 
Quote credits: American Academy of Pediatrics (Copyright © 2020)  Copyright © 2020 Insider Inc. © 2020 WHO
Leave a Comment
About the Contributor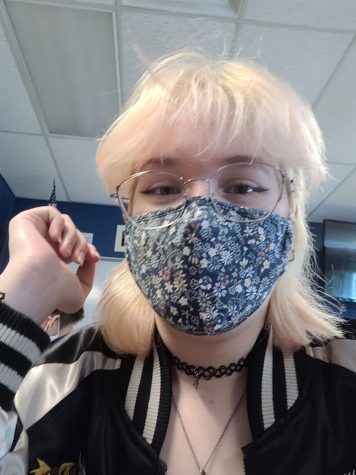 Sophia Vito, Reporter
My name's Sophia Vito and this year I am a junior reporter. It's my second year on the newspaper staff. I like to write and I want to work on my people...