College Essays: They Don't Have to be Painful
Ask any high school senior what the most stressful part of applying to college is and they'll probably list writing essays as one of the hardest parts of the entire process.
Not only is there a length minimum and maximum, but the vague essay topics can make it difficult to choose what to talk about.
On top of that, everyone likes to throw out bits of advice – be bold, but not too far fetched, write about a difficult time, but don't whine, talk about achievements, but don't brag – the list goes on.
It can be intimidating and easy to put off until the last minute, but with deadlines fast approaching, it is never too early to get started.
Colleges want to see the real you, and since most universities don't have time to interview all their applicants, essays are the only way to see what their future students are like. Since checking boxes and answering yes/no questions doesn't say much about who you are as a person, it's important to talk about the things that make you stand out, even if they seem like little things.
"Share information you believe will help colleges learn more about you, while also supporting a favorable decision," Erica Sanders, Managing Director of the University of Michigan Office of Undergraduate Admissions, said. "It is very helpful when students share information that is not necessarily shared, in as much detail, elsewhere in the application."
That said, it's also just as important to remain relevant and on topic, make sure whatever original story you come up with addresses the prompt.
"The biggest mistake [students make] is not answering the question," Sanders said.
Another way to write a good essay is to think about what you would want to read if you were on the other end, receiving hundreds of essays every day. What would you want to read about, and what kind of sentences would grab your attention and make you want to keep reading?
One of the good things about college essays is that, theoretically, there is a lot of time to work on them. College Board advises future freshman to take that time to get feedback from friends and family. "Show your draft to family, friends or teachers. Ask if it makes sense and sounds like you. Consider their feedback and make changes, but keep your voice."- 8 Tips for Crafting Your Best College Essay.
Most importantly, remember to have fun with it. Test scores and extracurriculars are provided to show dedication, but the essays are for showing personality.
About the Writer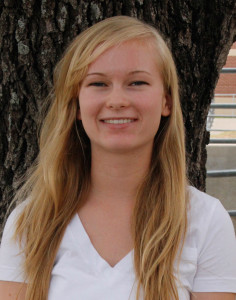 Shannon Steidel, Editor In Chief
Hi I'm Shannon, I'm a senior and Editor-In-chief this year. I'm a member of the Color Guard and in my free time I like to read, listen to music, and spend...