Mav Tennis Vanquishes Vista Ridge at Districts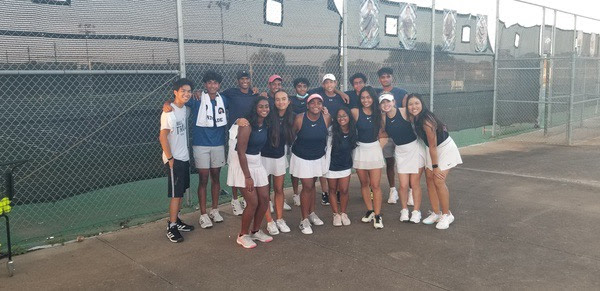 The Mav varsity tennis team won their match against Vista Ridge 10-1 on Wednesday, Sept. 29 to advance to district semifinals.
"There was not a single person on our team who wasn't relieved and content with our performance," tennis officer Sanjana Ganganamani said. "In addition, I felt proud because we won some of the same matches we had lost last time we played Vista. We really showed growth in our competitive spirit."
The team also won against Vista Ridge the week prior to gain their fourth seed placement in the district with a score of 15-4.
"I don't think we were expecting to win it as easily as we did," tennis team President Mollie Garrett said. "But we were definitely going in there confident because we beat them last week too."
The tennis team launched a refresh at the beginning of the year. To start the season, they changed their uniforms, updated their chant and started a tennis program for the middle schools that feed into McNeil.
"We are doing really well; we've won a majority of our matches," Ganganamani said. "This year has been all about rebuilding and growth. From traditions, like our chant, to equipment and clothing, we are starting fresh to build strength in our team bond."
Ganganamani stresses that the team continues to stay focused following their victory.
"As a team, despite our success, we have to want more," Ganganamani said. "In order to keep away from being conceited by our victories, we have to stay true to developing our skill and becoming better competitors."
Leave a Comment
About the Contributor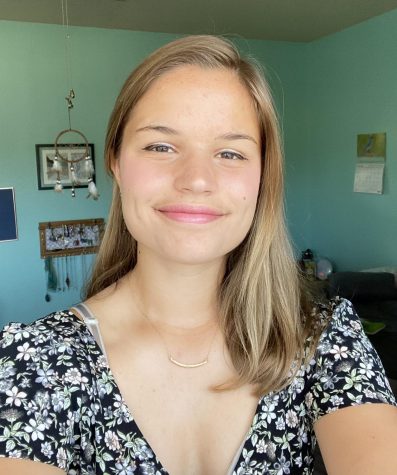 Carter Poore, Editor In Chief
Hi, I'm Carter. I love writing, listening to Lorde, playing tennis, watching SNL and following politics.