Windolph Receives HEB Excellence in Education Award
Faculty and staff were proud to learn engineering teacher Lisa Windolph was a finalist for the
HEB Excellence in Education award.
The ceremony was full of deserving and dedicated teachers from across the state, all of whom
were also nominated for the award. The guest speaker at the ceremony was flattering and spoke
highly about all the work that they do and how important they are to the community.
Though there were a lot of impressive teachers up for the award, the winner was Windolph. She
represented McNeil well.
"It was such an honor to hear that the winner of the award teaches at McNeil," Principal John
Yonker said. "Lisa's acceptance speech was great, you all would have been very proud of her."
The HEB excellence in education award is traditionally given to public school teachers who
show a great amount of leadership and are inspiring to their students. Windolph received the
Leadership Secondary award, which is given to middle and high school teachers with 10 to 20
years of experience. In addition to the secondary award, she was awarded $1,000 for herself
and $1,000 for McNeil.
"There were about 850 people there, including 38 Texas legislators and lots of HEB executives,"
Windolph said. "I got to meet Charles Butt, HEB CEO. Soledad O'Brien, CNN special
correspondent, was the guest speaker. In addition, Round Rock ISD ended up winning the
award for Best Large School District in Texas, so that was awesome."
About the Writer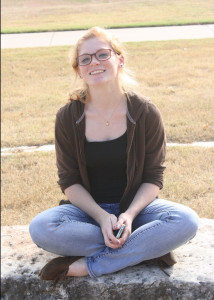 Emily Carr, --
I'm really looking forward to my senior year because a truckload of new and exciting things are happening for me. When I'm not busy copy editing stories...