Get To Know These Classes
McNeil offers different electives for students to take. Here's a list of classes that students should check out.
Tech Theatre: Costume Construction 
Instructor: Hinojosa Gina
Tech Theatre II: Costume Construction focuses on understanding the techniques of costume design and construction. While taking the class, students will learn the importance of theatre safety, makeup, public relations, theatre history and career opportunities. 
"Last year, I was only in two theater classes and I wanted another theatre class, so this seemed like the perfect class for my schedule," junior Ava Baker said. "I like a lot of things about this class. The teachers know a bunch of stuff about costume designing and construction. Mrs. G is actually one of the new teachers at McNeil and she's a really great addition to the staff. I have a lot of friends and I like the fun things we plan because it will make us experienced and it provides a lot of tools." 
Instructional Practice 
Instructor: Sherylin Jackson
Instructional Practice is a field-based internship that teaches students the concepts of child development and prepares them for the task of effective teaching. Students will get to initiate activities, interact with children with direct instruction and complete educational responsibilities. 
"I am taking this class because I want to do the internship where you go to elementary schools and be a teacher," junior Catherine Cavazos said. "I think the internship will really expand my knowledge on teaching and I like doing these sorts of things. I also like that we learn about human development. One of the cool and fun things about this class is that you get to work with kids and learn about them." 
Art 2: Painting 
Instructor: Mary Dejute
In this course, students learn how to execute paintings and plan for their portfolio. They will seek the different elements of art and principles of design in their work. They will also utilize different materials like watercolor, tempera – thick pigment ground in water-soluble mix – and acrylic paints, along with gaining experience on properly using different colors. 
"I like the feeling of creating different and unique art," junior Luiza Deboni said. "I like the artwork that we do in class and I am always happy to share it with my classmates and my teacher. It's also a safe space for me and I feel comfortable and happy when I go to this class." 
AFJROTC (Air Force Junior Reserve Officer Training Corps) 
Instructors: Sergeant Joshua Wilson and Major Timothy Karagais
Air Force Junior Reserve Officer Training Corps (AFJROTC) consists of different sections, like Aerospace Science (AS), Leadership Education (LE) and Health and Wellness. All students, also referred to as "cadets," will have a chance to participate in Curriculum-In-Action (CIA) trips to leadership courses, museums and military institutions. This course also requires cadets to wear military issued uniforms. 
"I took JROTC because of the things people said about it, like them being a tight knit family," senior Nik Machado said. "I wanted the reality of a tight knit family and wanted to be a part of that. What I love about JROTC the most is the competitions. I love every aspect of planning them and it always ends up being super fun. Something I learned from this class is time management. It taught me to limit my procrastination, and how to balance JROTC, school and work." 
Business Law 
Instructor: Shannon Kelley
In Business Law, students will break down the business and industrial social responsibilities in the legal field, corporate organizations, agencies and work concepts, along with essential issues of real estate assets.
"I'm taking this class because it will help me with my future career," junior Jenna Davis said. "It's such a fun class and it's really interesting." 
Equine Science 
Instructor: Meagan Crandall
This class provides academic knowledge and skills about animal science. The course also teaches students about career opportunities, entry requirements and industry expectations. 
"I took this class so that I could learn more about animals because I want to pursue a career with them in the future," junior Sydney Woods said. "I like how you learn about the basics and that you build experience from it. If you want to go through the veterinarian route, this is the class for you." 
Medical Intervention 
Instructor: Tara Tough
Medical Intervention is a course that teaches students how to maintain overall health in the body and how to prevent and fight infection. They provide a manual on how to evaluate the code in human DNA and how to prevent, diagnose and treat cancer. 
"I'm taking this class because I want to become a doctor," junior Thinh Nguyen said. "I felt this class was going to be a great building block for my college experience because I can get a little ahead in science and anatomy. I like that it's very interactive because we use this website called PLTW (Project Lead the Way) that gives you work to do and you have to do it yourself."  
To learn more about the following classes, click here.
Leave a Comment
About the Contributor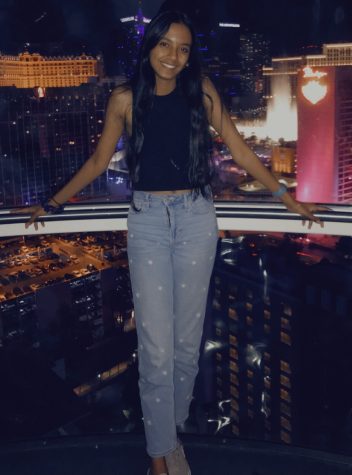 Poornima Kumar, Reporter
Hi! My name is Poornima Kumar. I am a junior and this is my first year on the newspaper staff. I'm really excited to write stories for the school newspaper....