Austin's biggest music festival, Austin City Limits, not only has a huge variety of musical artists but a huge variety of food and drink options. Since it is a music festival, prices for food can be a bit steep. So when judging whether or not the food given is worth the price, the truth is almost always no, however, since outside food and drinks are not allowed, these are the only options for eating and drinking while at the festival. Unless you're only going for a few hours and are able to eat before or after, these food venues are your best bet; with nine categories and 50 vendors, ACL has everything from potstickers to bratwurst.
Truffle Mac & Cheese from Lonesme Dove Western Bistro, $9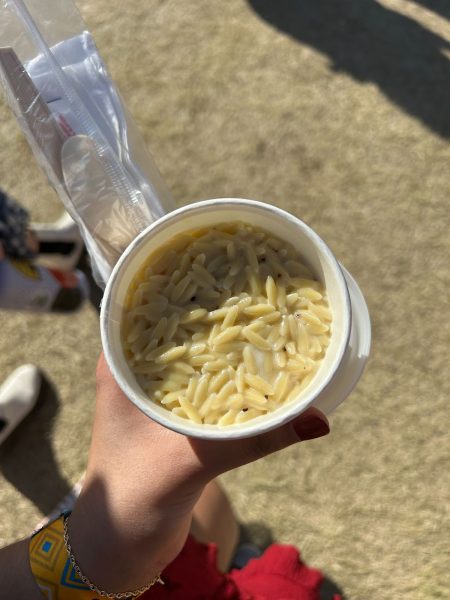 6/10 from Alyssa
The orzo noodles killed this Mac and Cheese. Instead of traditional elbow macaroni, this dish had orzo which is a noodle in a shape very similar to rice. The sauce was very cheesy and had a rich pepper flavor to it. This was a good meal but, it was much closer to cheesy rice and shouldn't be sold as a mac and cheese.
Story continues below advertisement
Watermelon Agua Fresca from Juiceland, $9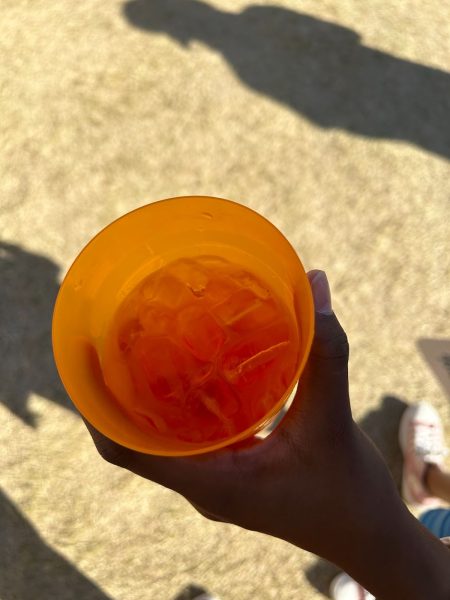 4/10 from Alyssa
As a watermelon juice, this was good. For an agua fresca, this was a total letdown. Aguas frescas are supposed to be more than just the juice of a fruit. Typically there is water, ice, sugar and sometimes other additives. The only thing Juiceland got right about this type of drink was the ice. The drink is also usually more of a puree than just a juice. This was clearly just juice from a watermelon so it shouldn't have been marketed as an agua fresca. 
4/10 from Poornima 
The drink had a few watermelon blocks at the end which didn't taste good. The regular watermelon juice at Juiceland is really good but this watermelon agua fresca was a total disappointment. The one good thing about this drink was that it was really cold which was refreshing since the weather was extremely hot. 
Veggie Samosas from Lambas Indian Kitchen, $14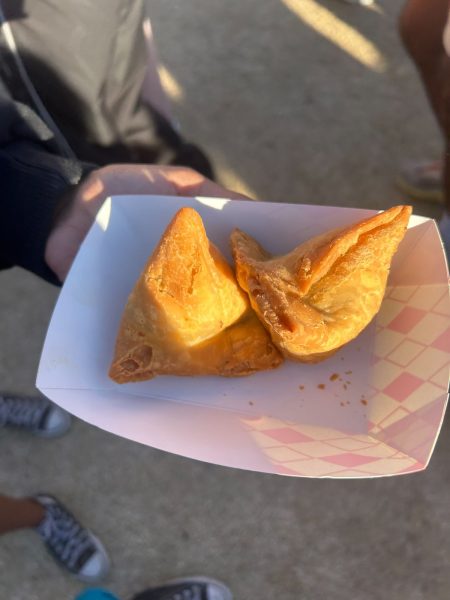 6/10 from Poornima
It was average. There could have been more spice in the stuffing but other than that it was nothing special. The outer part was really crispy which made it better to eat but the peanuts in the samosas didn't add a good flavor.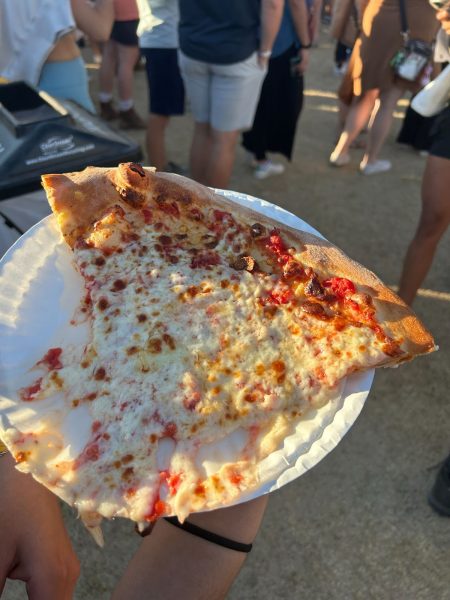 Giant Pizza Slice (Cheese) from Southside Flying Pizza, $9
7/10 from Alyssa
A very solid cheese pizza, nothing special about this. The way it was served was a little bit annoying as it was on two separate paper plates so it wasn't stable. The cheese was also so hot that it fused together with the plates so when you pick up the cheese there were bits of paper plate stuck on it. For the part of the pizza that didn't have paper plate in it, it had a good amount of cheese and the crust was very thin. 
Fries from Shake Shack, $6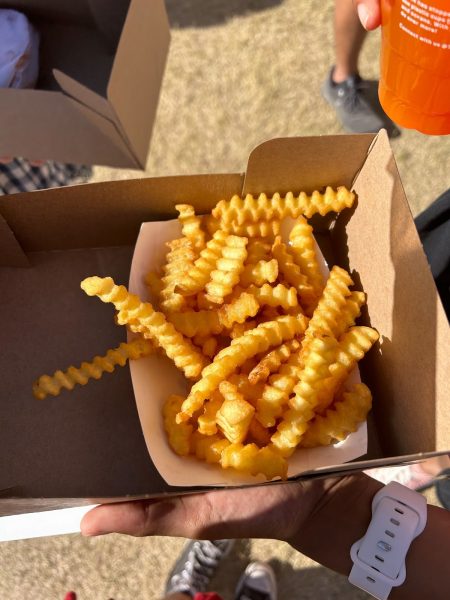 8/10 from Poornima
For $6, the amount of fries given was pretty reasonable. The fries were also different since they were crinkle cut rather than regular fries you find anywhere. They also provided ketchup but to make the fries better, they could have added more salt.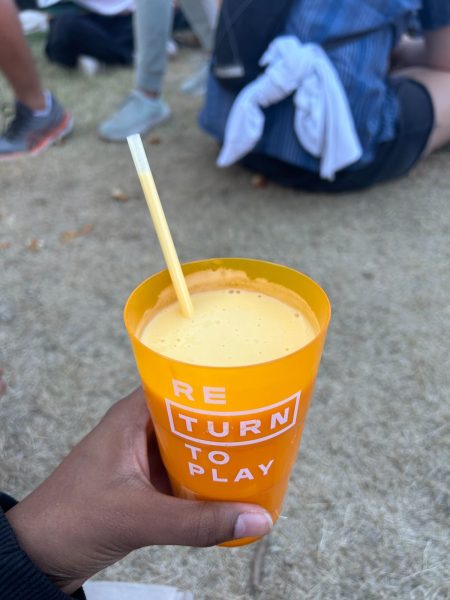 Mango Lassi from Lambas Indian Kitchen, $9
10/10 from Poornima
The mango lassi had the perfect consistency of yogurt and mango. It wasn't too sweet but at the same time not too bitter. They also provided a lot of quantity for the given price. 
Oreo Speedrun from Halla Mode, $10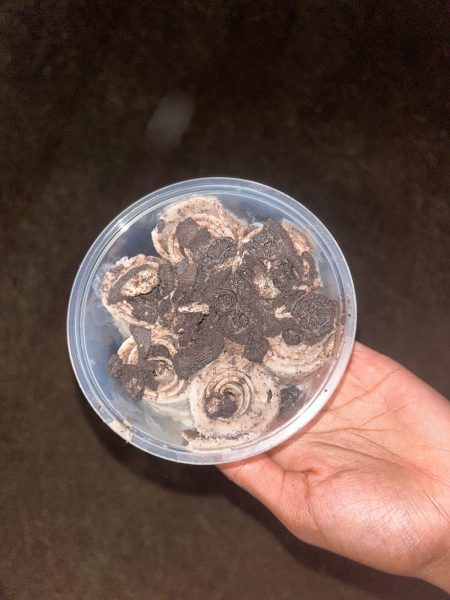 10/10 from Poornima
Best flavor of ice cream, cookies and cream. They had broken pieces of mini oreos with vanilla/chocolate ice cream. When you combine it all, it has the best taste to it.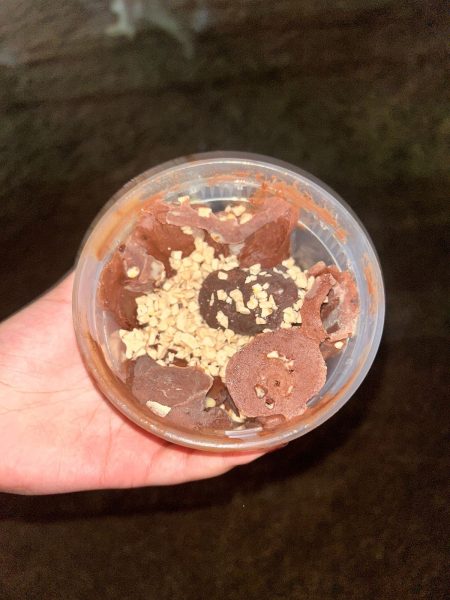 Chocolate Toffee Brownie from Halla Mode ,$10
10/10 from Alyssa
This was such a good combination of flavors for ice cream. The chocolate, the toffee and the brownie all showed through in this. It had an actual brownie and toffee pieces in the cup. This was definitely the best thing I got to eat all weekend.