Final Game for Seniors
Girls basketball finishes season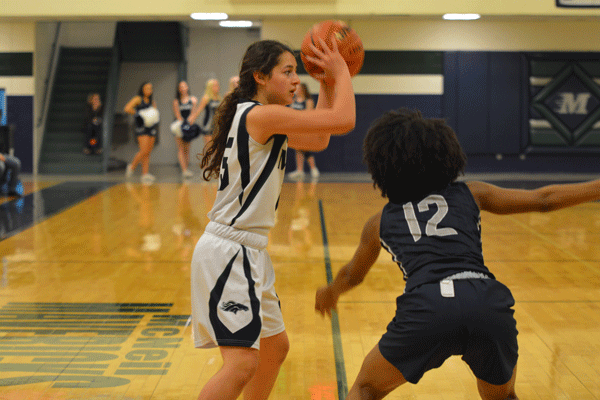 Advertisement
Hang on for a minute...we're trying to find some more stories you might like.
After an exciting season filled with ups and downs, the varsity girls basketball team ended its season Feb 3. They played against Hendrickson and lost 21-69.
"I have definitely improved on my dribbling," sophomore Jayla Amador said.
Amador shot a three-pointer during the game.
"I have improved on my scoring and defense," junior Anaya Ocean said.
It was the final game for seniors Brianna Colvin and Soshanna Davis.
"Our younger athletes played with more confidence and aggressiveness," Coach Katherine Roach said. "I'm looking forward to the growth of our young players over the summer."